BUILD A HOUSE IN JANNAH (PARADISE)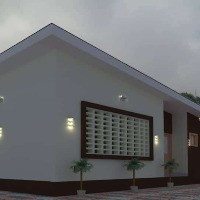 Moshood Abiola Polytechnic Abeokuta Muslim Alumni MAPAMA
Organizer
"Whoever builds a mosque for Allah, Allah will build for him a house like it in Paradise." Hadith Ṣaḥīḥ al-Bukhārī 450, Ṣaḥīḥ Muslim 533

The Moshood Abiola Polytechnic Abeokuta (MAPOLY) Central Mosque is a multi-purpose masjid that serves the Muslim community (academic and non-academic staff, students, and visitors) of MAPOLY and the environs. It occupies a strategic position as the largest Jumah and regular masjid within the area with five daily prayers and Jumah prayer.

The MAPOLY Mosque also serves as an important dawah/religious awakening centre for the MAPOLY Muslim community and the environs, hosting several Islamic and educational programmes in addition to being the focal point for the activities of the Muslim Students Society of Nigeria (MSSN).

Current facilities are overstretched and inadequate!

The new ablution area /convenience rooms (Male and Female) with functioning borehole are part of the new ultra-modern Mosque under construction at the Institution. While they will serve the immediate need of the existing temporary mosque, these are legacy projects that are designed to last and as such bring unending rewards to every partaker.

The two new separate facilities, one for males and one for females, being led by the Moshood Abiola Polytechnic Abeokuta Muslim Alumni (MAPAMA) are designed to the highest ethical standards in line with sunnah of male/female relations, at-tahara (cleanliness) and structural convenience for ease of access and comfort.

The two 60-user capacity facilities are fully designed and fitted to last with high-quality finishing.

Surely, there is much reward in supporting the realization of this project.

The estimated project cost is N15,000,000 of which N4,058,000 has been generated to date.

However, the total sum of N4,058,000 realized so far has been utilized in developing the structures to roofing level (images attached).

Account number: 0122155115
Bank Name: Guaranty Trust Bank (GTB)
Account Name: Moshood Abiola Polytechnic Abeokuta Muslim Alumni

Allah says: The likeness of those who spend their wealth in the way of Allāh (God), is like the likeness of a grain; it grows seven ears, and each ear has a hundred grains. Allah gives manifold increase to whom He wills. And Allah is All-Sufficient for His creatures needs, All-Knower (Q2:261).
MOSJID (MOSQUE)

A mosque is a significant symbol of worship to Muslims, it is a place to perform 'solat' (prayer) and also a place to conduct multipurpose a...

₦92,000

raised

of ₦15,000,000
₦10,000 from Moruf Kazeem

11 months ago

₦50,000 from Taiwo Kadiri

1 year ago

₦5,000 from Shakirat Akorede -Bhadmus

1 year ago

₦10,000 from Jamiu Subair

1 year ago

₦10,000 from Anonymous

1 year ago

₦5,000 from Idris Olayinka Bello

1 year ago

₦2,000 from Moruf Kazeem

1 year ago