Rivers State AAC Governorship Candidate Support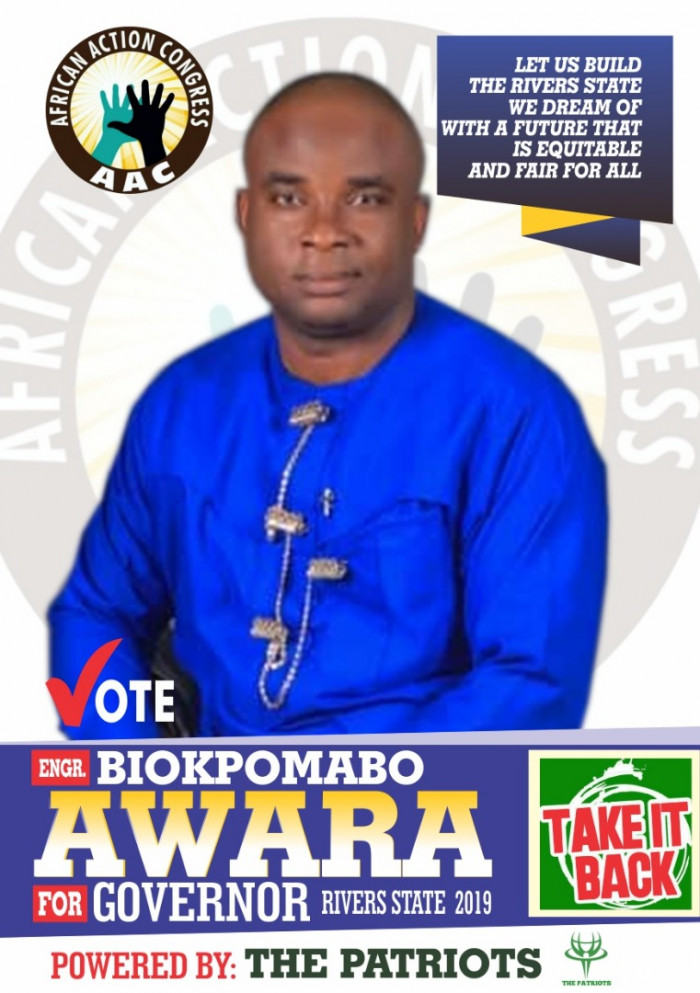 ---
Support the Governorship ambition of Engr. Biokpomabo Awara (AAC) of Rivers State.
Nigerian and Rivers People! Our goal is to raise N200million via a clean, transparent and open manner in order to advance our movement and fund our election into the office of the Governor, Rivers State without the interference of Godfathers and Godmothers.

We've raised about N500, 000 so far and the political elites are already shaking in their boots, realizing that their chokehold on Rivers State destiny of greatness is about to end.

Major consultations have been made that have reached thousands of people of Rivers State and beyond. Rivers people are desirous of a complete sanitization of the political order in Rivers State. With 1,000,000 of Rivers people, Nigerians and friends of Rivers State in diaspora donating N100- 1,000,000, that goal will be reached.

Join our movement to Take Back Nigeria and Rivers State to her place our nation firgreatness!

Biokpomabo Awara
This person will receive your donation directly.
Governorship Campaign

To meet campaign financial needs

Posters, Flex Banners, Jingle

To help spreading the Take it Back message
₦200 from Biokpomabo Awara

1 year ago

₦300 from Osagie Ogbeide-ihama

1 year ago

Posters, Flex Banners, Jingle

₦20,000 from Nmam Boms

1 year ago

₦20,000 from Igbuku Lawrence

1 year ago

Posters, Flex Banners, Jingle